A rolled finish right hand leadscrew sold in 1 metre lengths.
PRODUCT DETAILS: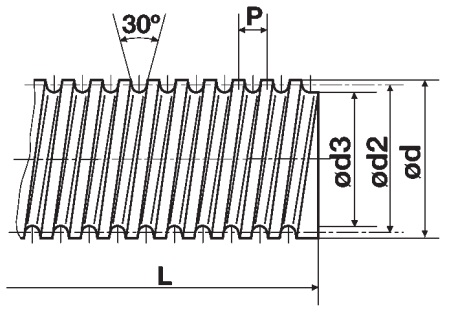 Product code: HCHAWA0054
Steel EN8 (C35)
DIN 103 Quality 7e
Diameter d0: 12mm
Thread pitch P: 3mm
Diameter d2 (min): 10.191mm
Diameter d2 (max): 10.415mm
Diameter d3 (min): 7.8mm
Length (L): 1000mm
0.1/300mm Lead Tolerance
0.3/300mm Straightness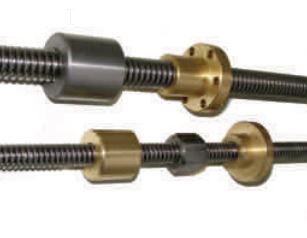 Note product is for lead screw only, additional accessories are not supplied.
Libraries, example code, and diagrams are provided as an additional free service by Hobby Components and are not sold as part of this product. We do no provide any guarantees or warranties as to their accuracy or fitness for purpose.

Descriptions and diagrams on this page are copyright Hobby Components Ltd and may not be reproduced without permission.