A set of 8 pin headers for WeMos boards and shields. This pack consist of 2 x long pin (10mm) female headers, 2 x short pin (3.25mm) female headers, and 2 x 11mm male header pins.
Pins on all headers are standard 0.1" pitch.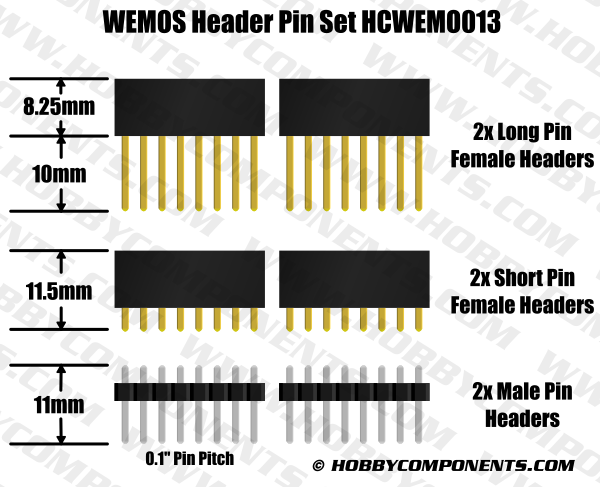 Disclaimer: Libraries, example code, and diagrams are provided as an additional free service by Hobby Components and are not sold as part of this product. We do not provide any guarantees or warranties as to their accuracy or fitness for purpose.

Descriptions and diagrams on this page are copyright Hobby Components Ltd and may not be reproduced without permission.