This prototyping shield is designed for use with the WeMos D1 mini and mini Pro development boards (see item HCWEMO0002). It allows you to create your own custom WeMos shield which can then be plugged directly into the WeMos mini. Supplied with the PCB are 3 sets of headers (requires soldering) which also allow for multiple shields to be stacked on top of each other. The PCB gives full access to all the WeMos D1 mini interface pins including power.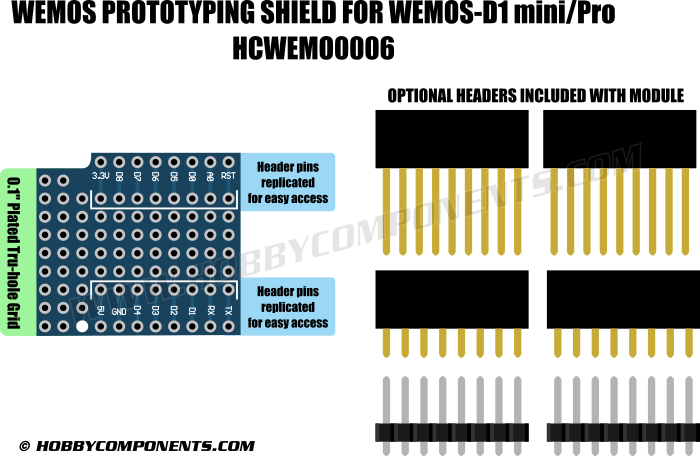 Specification:
Dimensions: 28mm x 25mm
Hole pitch: 0.1"
Number of prototyping holes: 66
Libraries, example code, and diagrams are provided as an additional free service by Hobby Components and are not sold as part of this product. We do no provide any guarantees or warranties as to their accuracy or fitness for purpose.

Descriptions and diagrams on this page are copyright Hobby Components Ltd and may not be reproduced without permission.