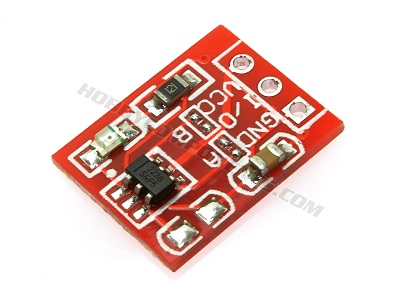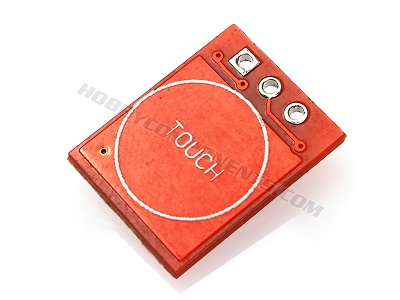 A capacitive touch sensor module based on the dedicated TTP223 touch sensor IC. The module provides a single integrated touch sensing area of 11 x 10.5mm with a sensor range of ~5mm. An on-board LED will give a visual indication of when the sensor is triggered. When triggered the modules output will switch from its idle low state to high (default operation). Solder jumpers allow for reconfiguring its mode of operation to be either active low or toggle output.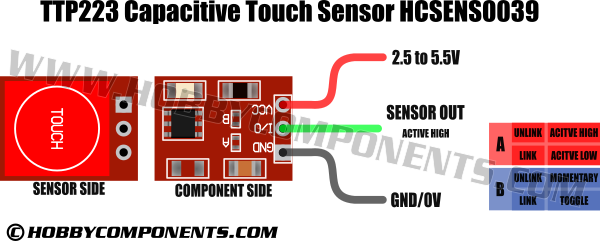 Specification:
Product Code: HCSENS0039
Supply Voltage: 2.5 to 5.5V
Supply current: (Vcc = 5V): 6uA (Idle) 16mA (Active)
Sensor area: 11 x 10.5mm
Max sensor range: ~5mm
Module dimensions: 14.5mm x 11mm
FAQ:
Will this module work if the sensor is placed behind a piece of perspex?
Yes, the module will work behind most types of material so long as they don't block or interfere with electromagnetic signals and the materials thickness does not exceed the maximum sensor range.
Libraries, example code, and diagrams are provided as an additional free service by Hobby Components and are not sold as part of this product. We do no provide any guarantees or warranties as to their accuracy or fitness for purpose.

Descriptions and diagrams on this page are copyright Hobby Components Ltd and may not be reproduced without permission.