Available in locking and non-locking, these tact switches measure 7mm x 7mm and have a height of approximately 16mm (including pins). Each switch has 6 DIP pins.
If you require the locking version, you can find those
here
.
Dimensions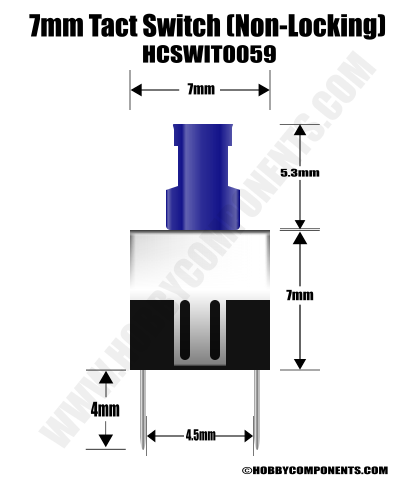 Disclaimer: Libraries, example code, and diagrams are provided as an additional free service by Hobby Components and are not sold as part of this product. We do not provide any guarantees or warranties as to their accuracy or fitness for purpose.

Descriptions and diagrams on this page are copyright Hobby Components Ltd and may not be reproduced without permission.