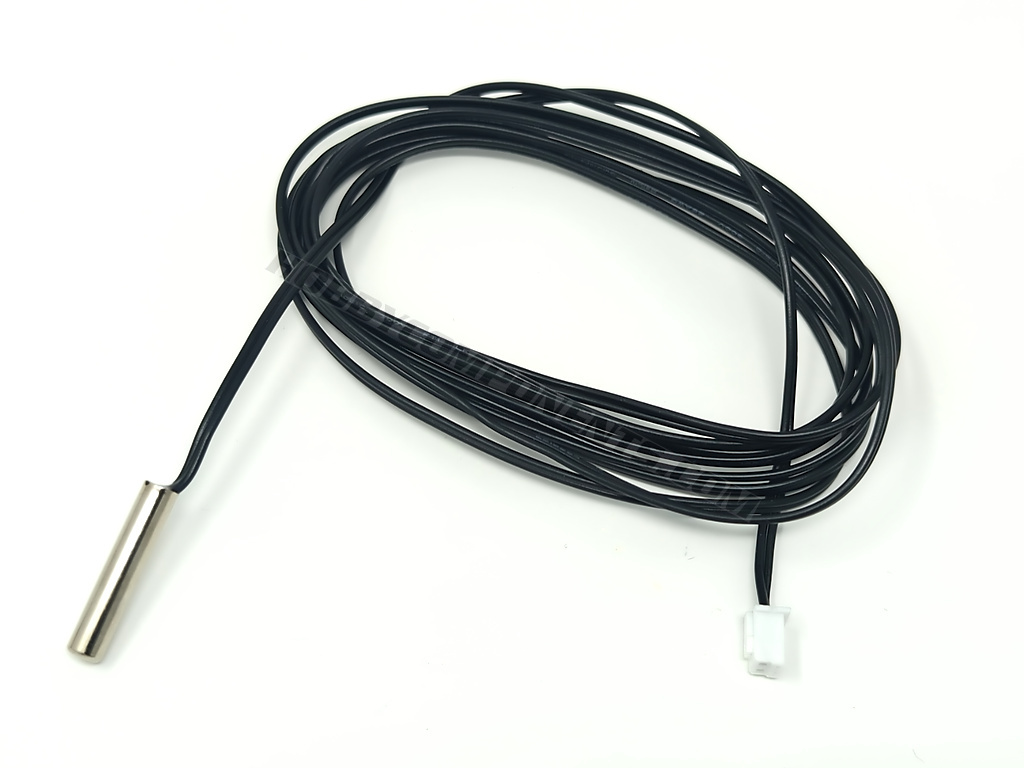 High precision NTC type temperature sensor with 2M cable.

Model: 			ELCZ-103F3950FA26P2CL2000
R25 resistance: 	10K2 +/-1%
B value 25/50: 		3950K+1%
Cable length: 		2M
Sensor material: 	Stainless steel waterproof
Connector: 		2 Pin female 2.54mm pitch JST Connector

Libraries, example code, and diagrams are provided as an additional free service by Hobby Components and are not sold as part of this product. We do no provide any guarantees or warranties as to their accuracy or fitness for purpose.

Descriptions and diagrams on this page are copyright Hobby Components Ltd and may not be reproduced without permission.