This terminal expansion kit (HCARDU0101) is designed for any version of Nano that conforms to the Arduino open source specification (see HCARDU0017 & HCARDU0094 for suitable Nanos). The kit comprises of a circuit board measuring approximately 54mm x 36mm, 2x 15 pin o.1" pitch sockets, and 10x 3 pin screw terminal blocks. Once constructed (soldering required) the completed kit will allow you to plug your Nano into the header socket and will then provide a convenient means of connecting wires to your Nano via its screw terminal blocks. Two mounting holes on the adaptor board provide a means of securing the board and Nano.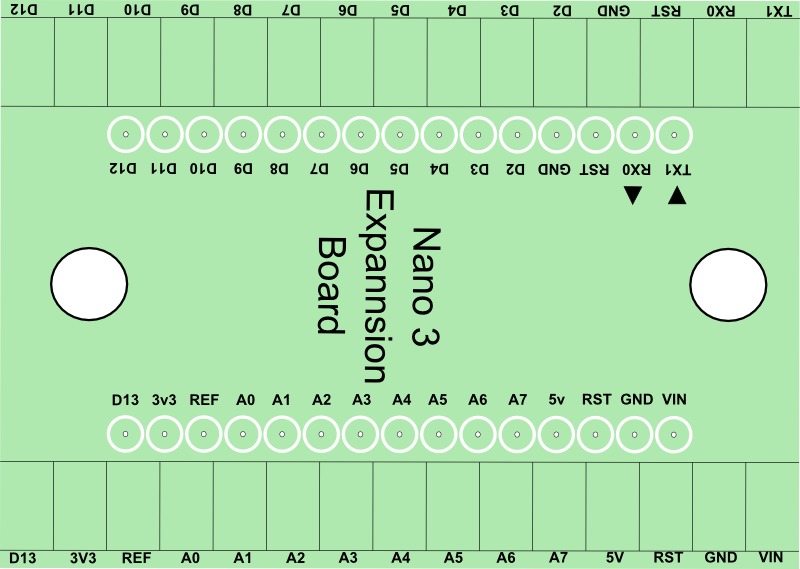 Kit includes:
[IMAGE TBA]
1x PCB
2x 15 way 0.1" pitch SIL sockets
10x 3 pin screw terminal blocks
(Nano not included)
Order Here.