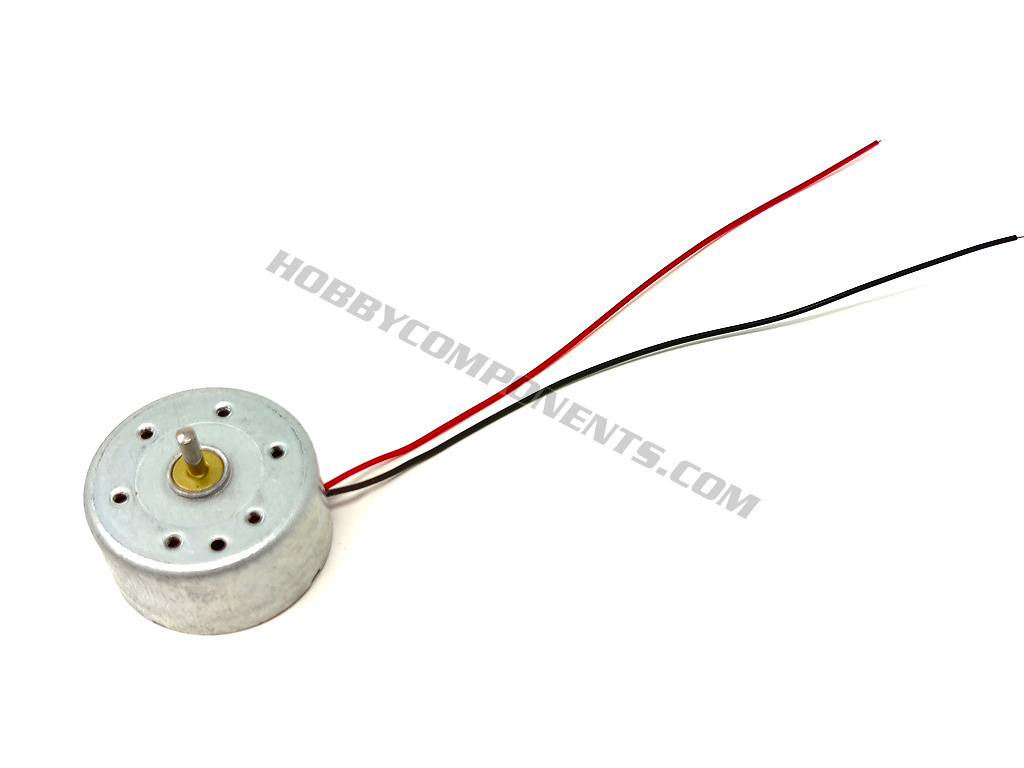 A small low profile, low power 5V DC motor with a no load rotational speed of 5600 RPM and no load current consumption of just 55mA. This low power requirement means that this motor can also be powered from a small solar panel. The diameter of the shaft is 2mm. For suitable propeller see item HCROBO0062.
Specification:
Product code: HCROBO0061
Operating voltage: 2 to 6V (5V nominal)
RPM (no load): 5600
No load current: ~55mA
Max load current: ~200mA
Body diameter: 24.5mm
Body height: 13.7mm
Shaft dimension: 2mm x 6.7mmm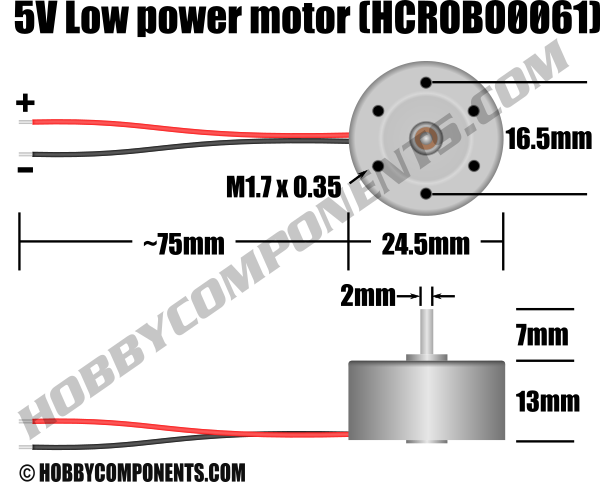 Disclaimer: Libraries, example code, and diagrams within this forum thread are provided as an additional free service by Hobby Components and are not sold as part of any product. We do not provide any guarantees or warranties as to their accuracy or fitness for purpose.

Descriptions and diagrams on this page are copyright Hobby Components Ltd and may not be reproduced without permission.