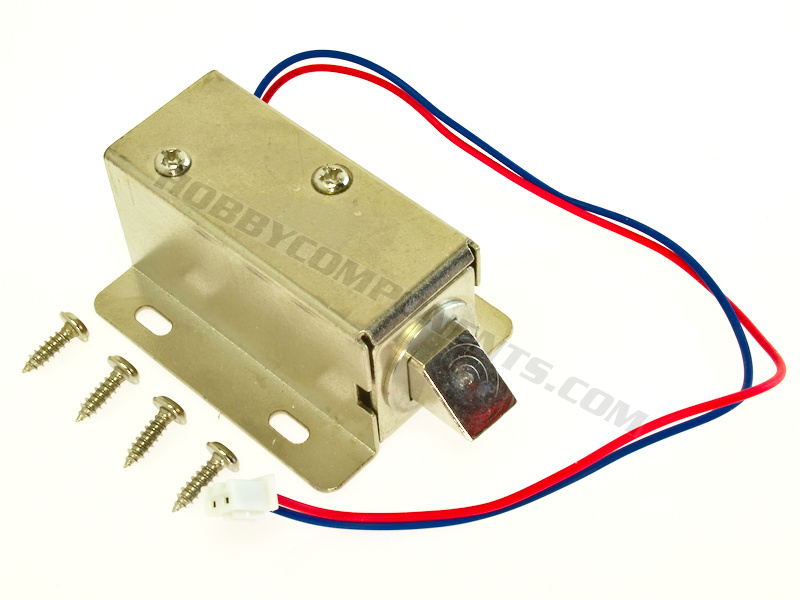 This item is an electrically operated fail secure latch type lock. It uses a solenoid (electromagnetic) design to electro-mechanically pull the bolt inwards (unlocked position) when power is supplied to the lock. A compression spring will return the bolt to the locked position when power is removed.
Hobby components notes: Unlock time should not exceed 10 seconds otherwise there is a risk of burning out the solenoid.
Specification
Product code: HCSECU0001
Operating voltage (min): 7V
Operating voltage (Max): 12V
Operating current: 800mA at 12V
Rated power: 9.6W
Latch type: Fail secure
Max unlock time: 10 seconds.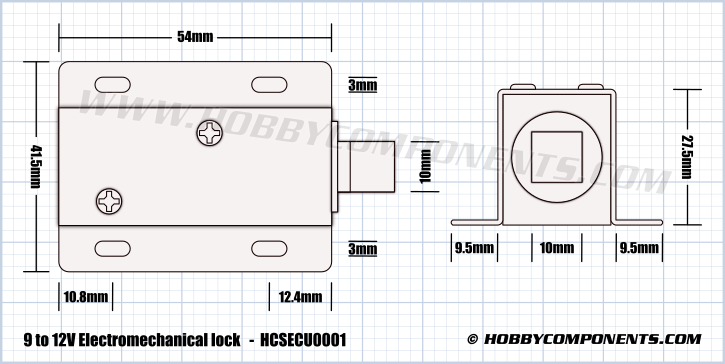 Arduino Example: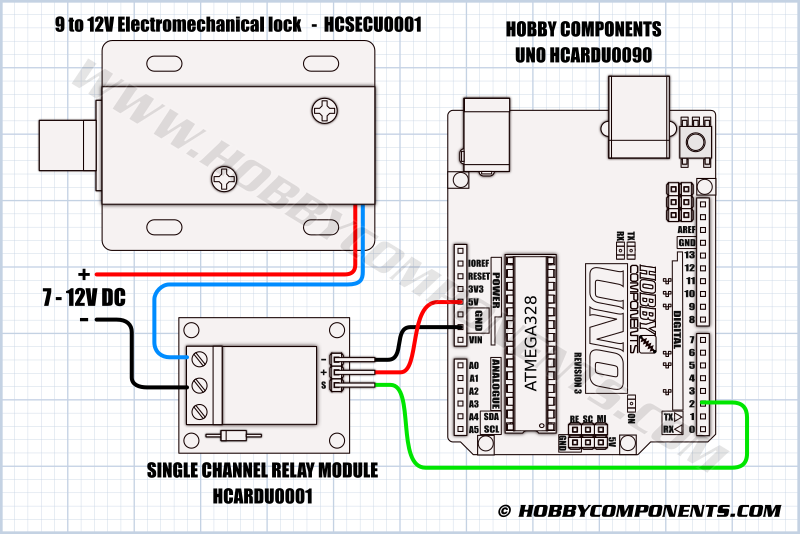 Libraries, example code, and diagrams are provided as an additional free service by Hobby Components and are not sold as part of this product. We do no provide any guarantees or warranties as to their accuracy or fitness for purpose.

Descriptions and diagrams on this page are copyright Hobby Components Ltd and may not be reproduced without permission.