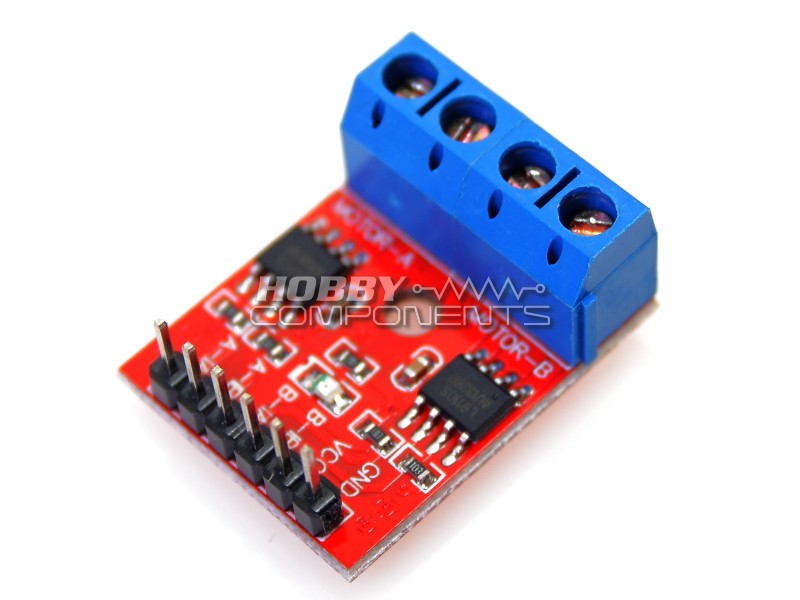 A very compact dual channel H-bridge motor driver module. The module incorporates two L9110S H-bridge driver IC's to allow either one stepper or two DC motors to be independently controlled. The module can accept a supply voltage between 2.5 to 12V allowing for motors within this supply range to be controlled safely from a standard microcontroller. Maximum drive current is 800mA. 0.1" pitch header pins allow for direct connection to a microcontoller such as an Arduino requiring just two digital pins per DC motor for control in both directions. Screw terminal blocks provide convenient connection to the motors(s).
- Dual L9110S chipset motor driver
- Input voltage: 2.5V~12V
- Current: 800mA
- Can drive two DC motors, and a 4-wire 2-phase stepper motor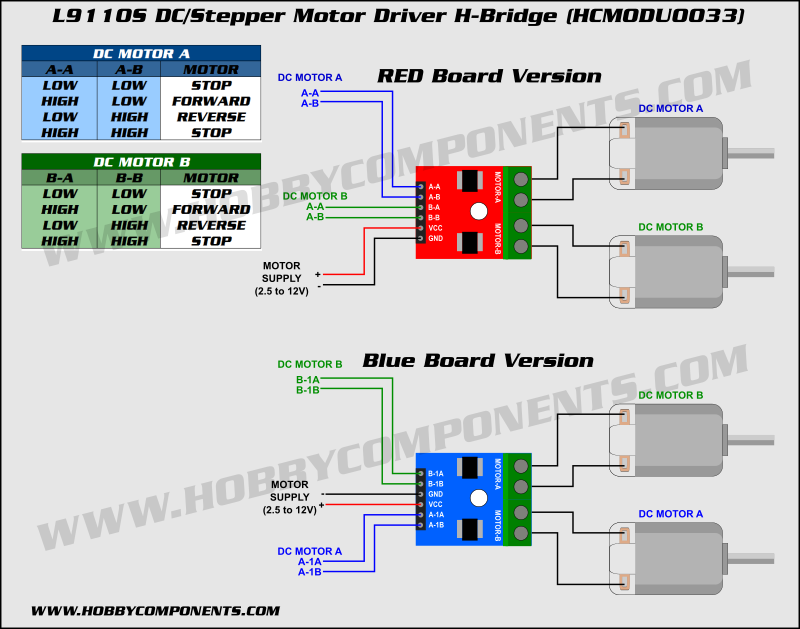 Disclaimer: Libraries, example code, and diagrams within this forum thread are provided as an additional free service by Hobby Components and are not sold as part of any product. We do not provide any guarantees or warranties as to their accuracy or fitness for purpose.

Descriptions and diagrams on this page are copyright Hobby Components Ltd and may not be reproduced without permission.