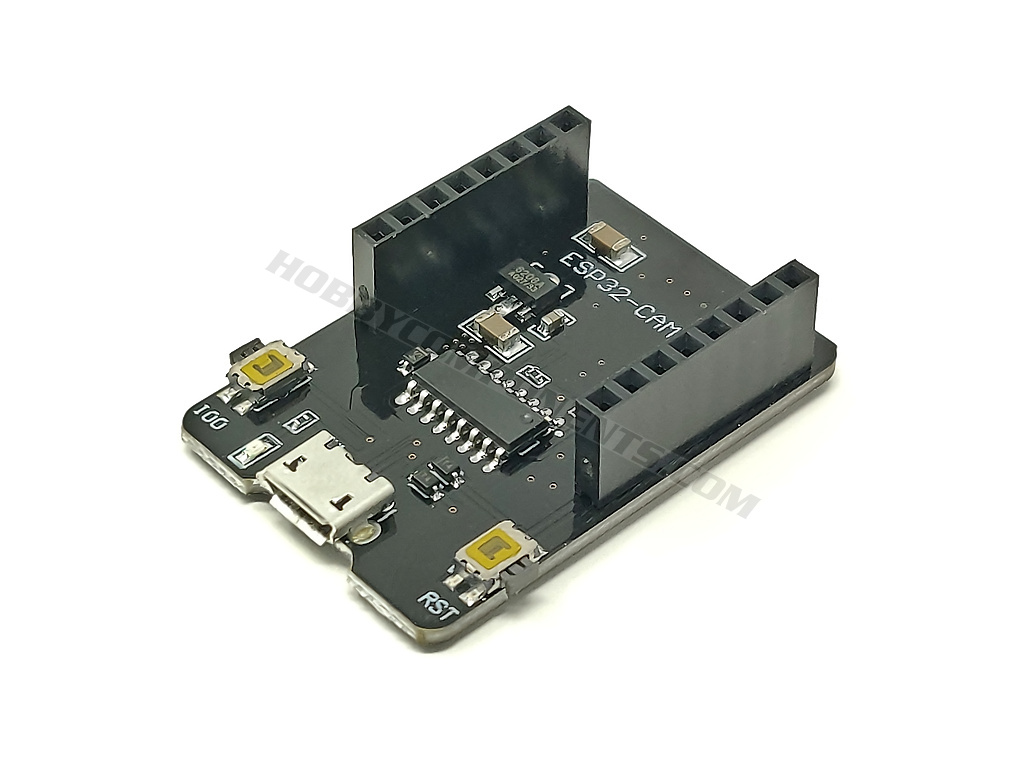 This adapter board is specifically designed for the ESP32-CAM development board (HCDVBD0041). It allows the ESP32-CAM to be powered and automatically programmed from a computers USB port. It is also fully compatible with the Arduino IDE allowing sketches to be Automatically uploaded just like any other Arduino development board.
For USB connection the adapter board uses the common CH340 USB driver IC and connection is via a microUSB interface (microUSB cable not supplied).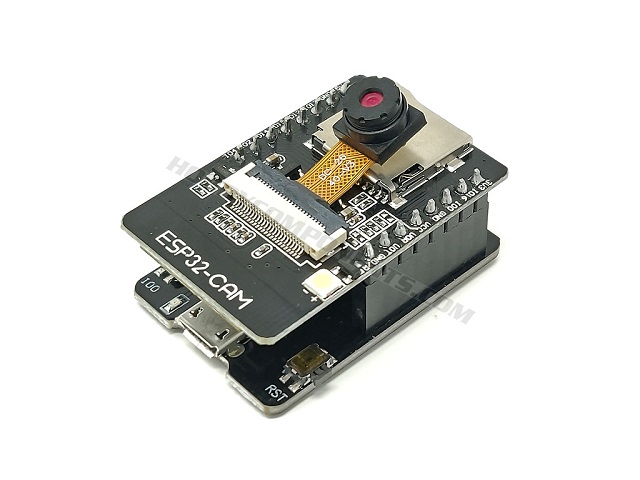 Image shows adapter board with ESP32-CAM fitted (ESP32-CAM sold separately)
Drivers:
The USB driver for this adapter can be downloaded from the manufacturers website here:
http://www.wch-ic.com/downloads/CH341SER_EXE.html
Libraries, example code, and diagrams are provided as an additional free service by Hobby Components and are not sold as part of this product. We do not provide any guarantees or warranties as to their accuracy or fitness for purpose.

Descriptions and diagrams on this page are copyright Hobby Components Ltd and may not be reproduced without permission.