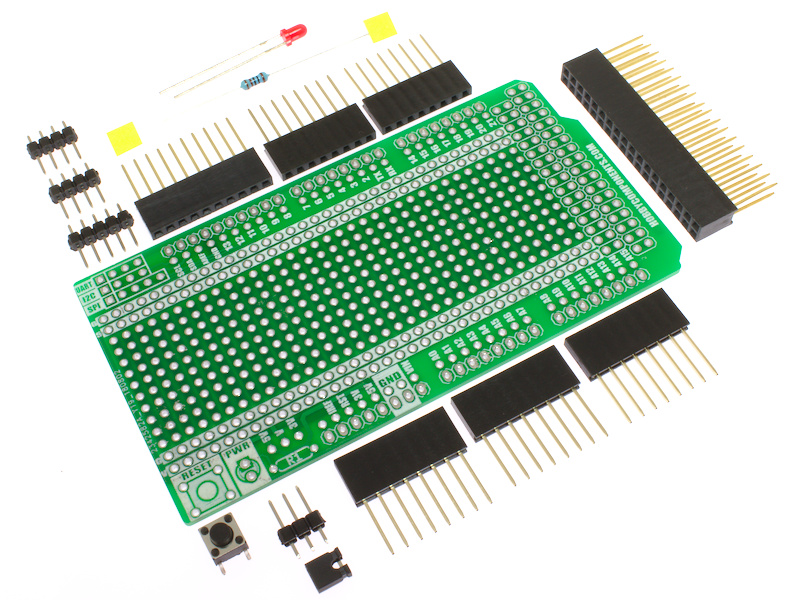 The Hobby Components prototyping shield for the Arduino Mega allows you to add your own custom designed shield to an Arduino Uno. It contains a standard 0.1" pitch prototyping area laid out in a standard breadboard style format. Power supply rails run the length of the prototyping area proving GND, 5V and 3V/5V selectable. The shield also includes a reset button, power indicator, and separate headers for UART, I2C, and SPI interfaces.
This shield can be purchased as just the prototyping PCB, or as an easy to solder through-hole kit including stack-able headers.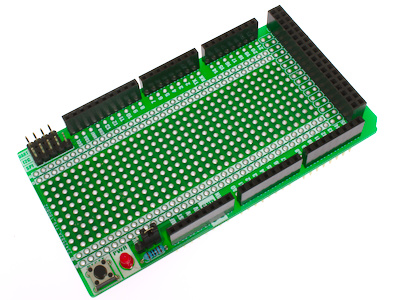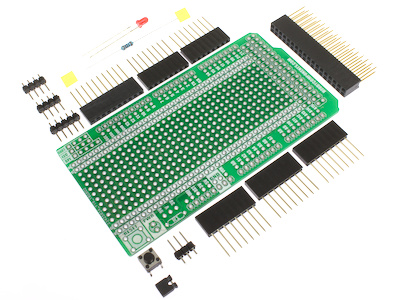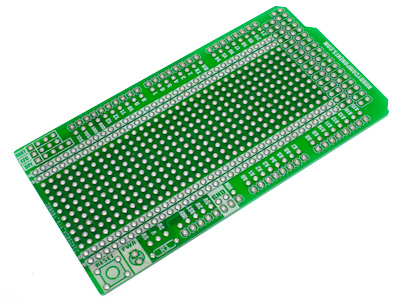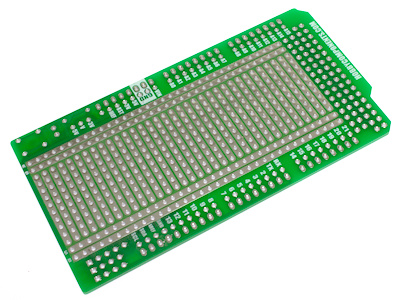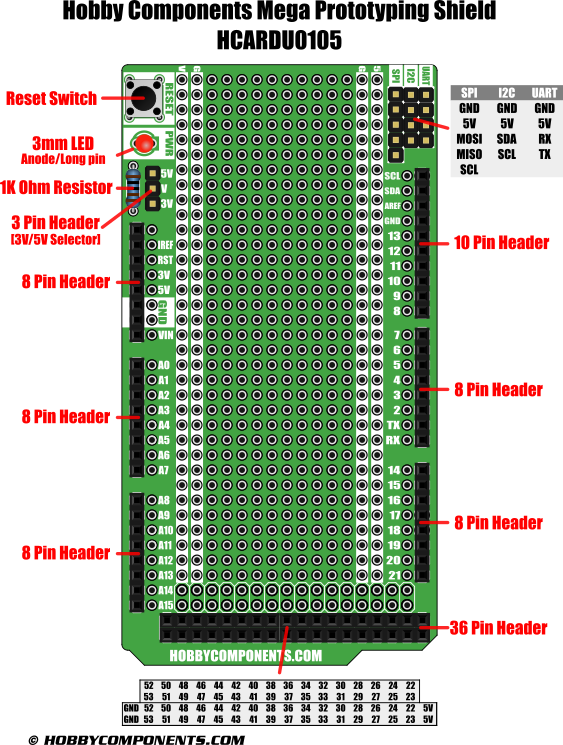 Optional kit contents:
1x Hobby Components prototyping shield for Arduino Uno PCB
1x Reset switch
1x 3mm red LED
1x 1K Ohm resistor
5x 8 pin male to female headers
1x 10 pin male to female header
1x 36 pin male to female header
1x Male to female breakable pin headers for UART, I2C, SPI, & voltage selector.
1x Jumper
Disclaimer: Libraries, example code, and diagrams are provided as an additional free service by Hobby Components and are not sold as part of this product. We do not provide any guarantees or warranties as to their accuracy or fitness for purpose.

Descriptions and diagrams on this page are copyright Hobby Components Ltd and may not be reproduced without permission.