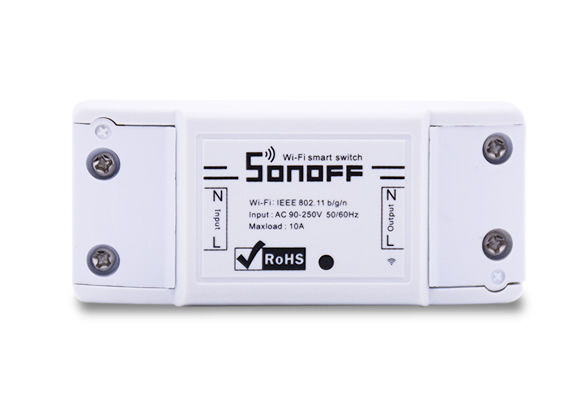 Sonoff is an affordable ESP8266 based device that provides users with smart home control. It is a WiFi based wireless switch that can connect to a wide range of appliances. Sonoff transmits data to a cloud platform through the WiFi router, which enables users to remotely control all the connected appliances, via the mobile application eWeLink. The Sonoff cloud server is an Amazon AWS global server.
Sonoff makes all home appliances smart. As long as your mobile has network, you can remotely control the connected appliances from anywhere at any time. Another feature available is to set timing schedules for appliances, which includes countdown timers and scheduled on/off times. This can make controlling lights/heating etc easier and avoid spending excess money on electricity bills if you forgot to switch of the light before you left for work for example.
Please note: This device requires connection to a mains power supply. You should not attempt to install this product yourself if you are unfamiliar with how to safely wire an electrical device to a mains electrical circuit. Always isolate mains power before attempting to connect this product.

This Sonoff version does not have 433Mhz RF remote function.



Features
Supports status tracking, home appliances status, get feedback directly in the App.
Supports remotely turning connected devices on or off.
Supports single/repeat/countdown timing tasks for each device.
Supports numerous WiFi smart switches within one account.
Easy installation, easy handling and can be activated immediately.
Voltage range: 90-250v AC(50/60Hz)
Max current: 10A
Max Wattage: 2200 watts
Dimensions: (L)88*(W)38*(H)23mm
Color: White
Operating Temperature: 0ºC-40ºC(32°F-104°F)
Operating Humidity: 5%-90%RH, Non-condensing
Wireless Frequency: 2.4Ghz
Dimensions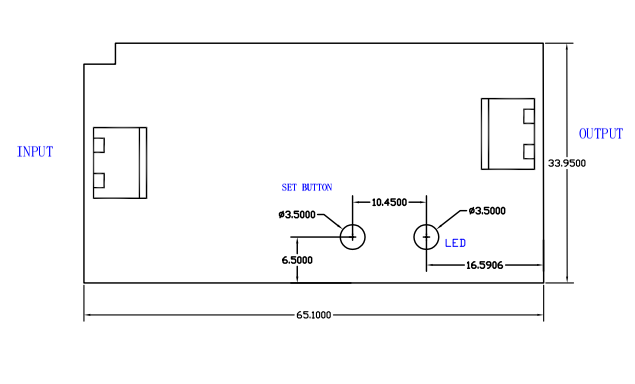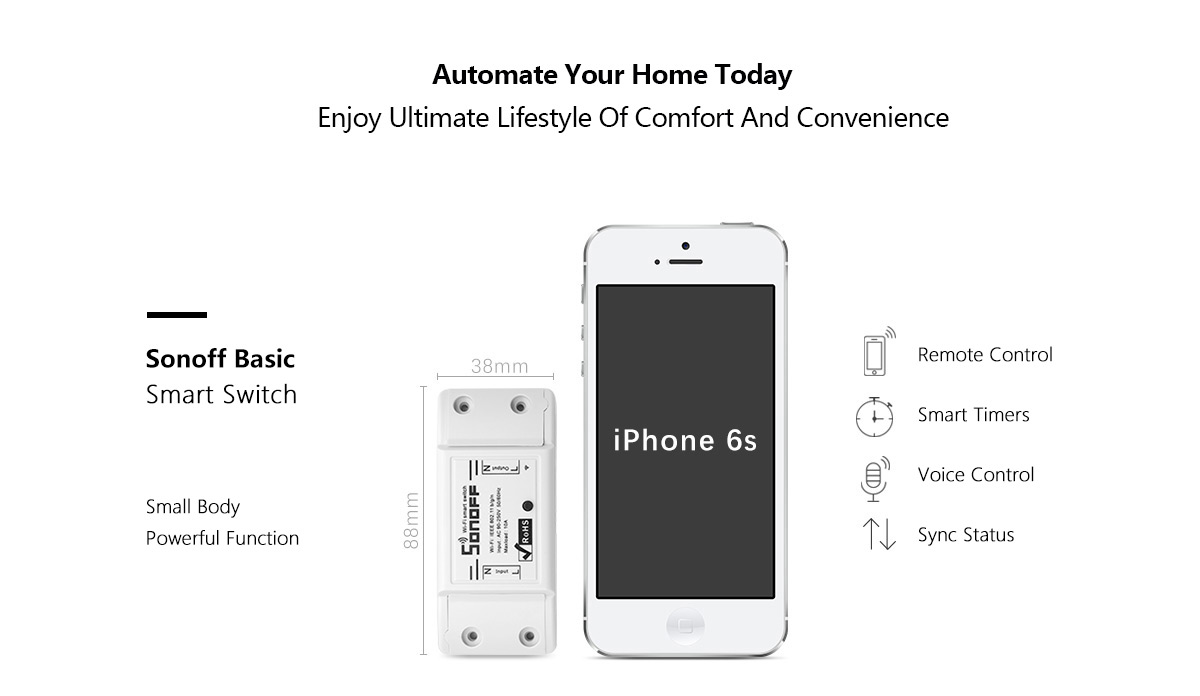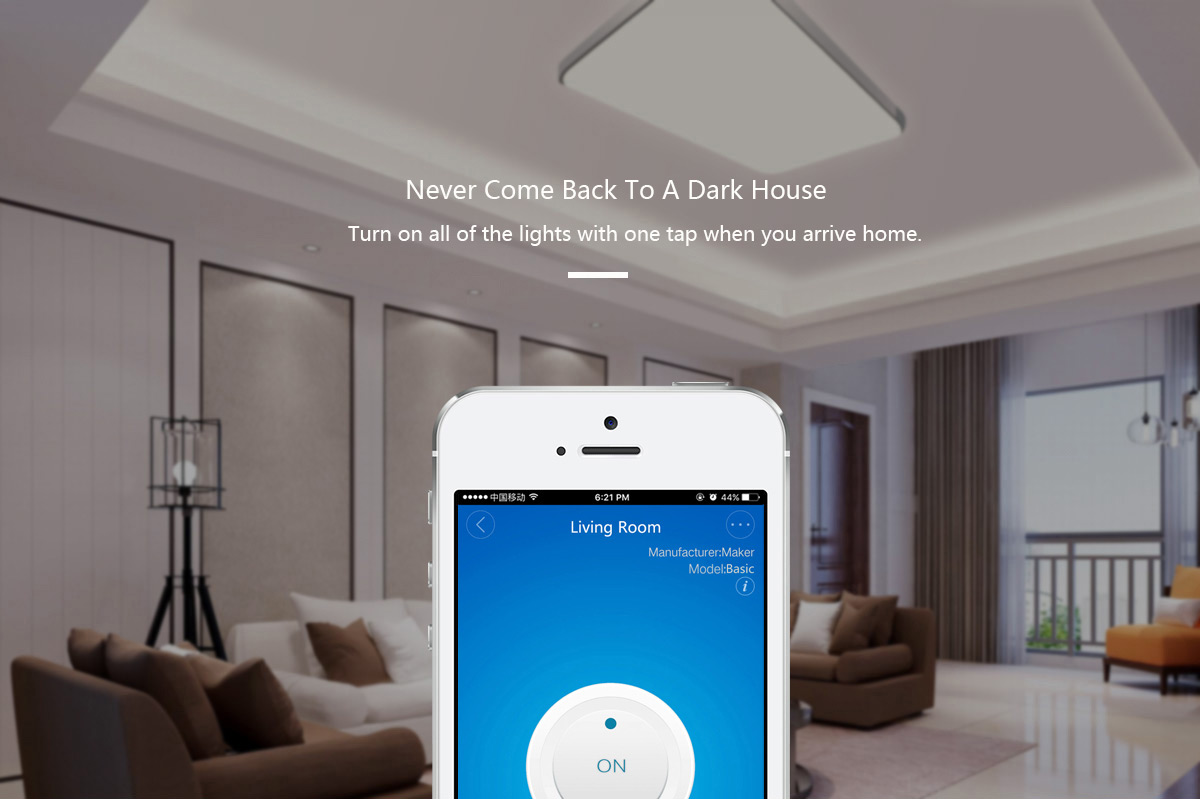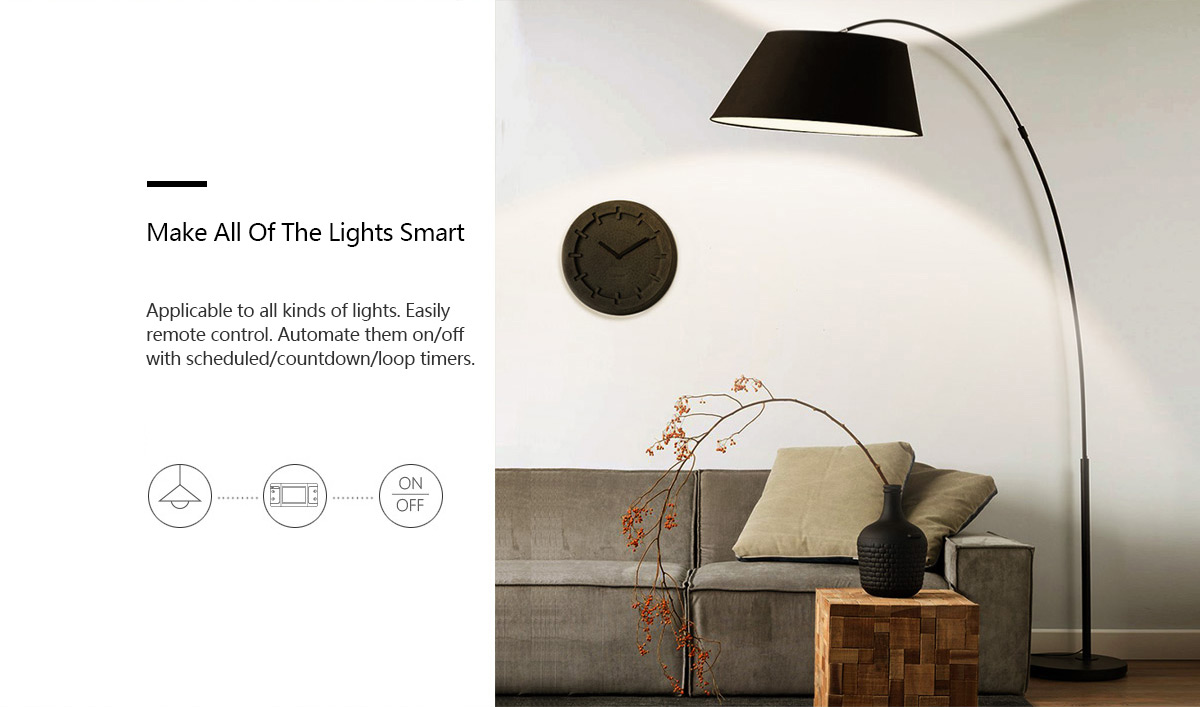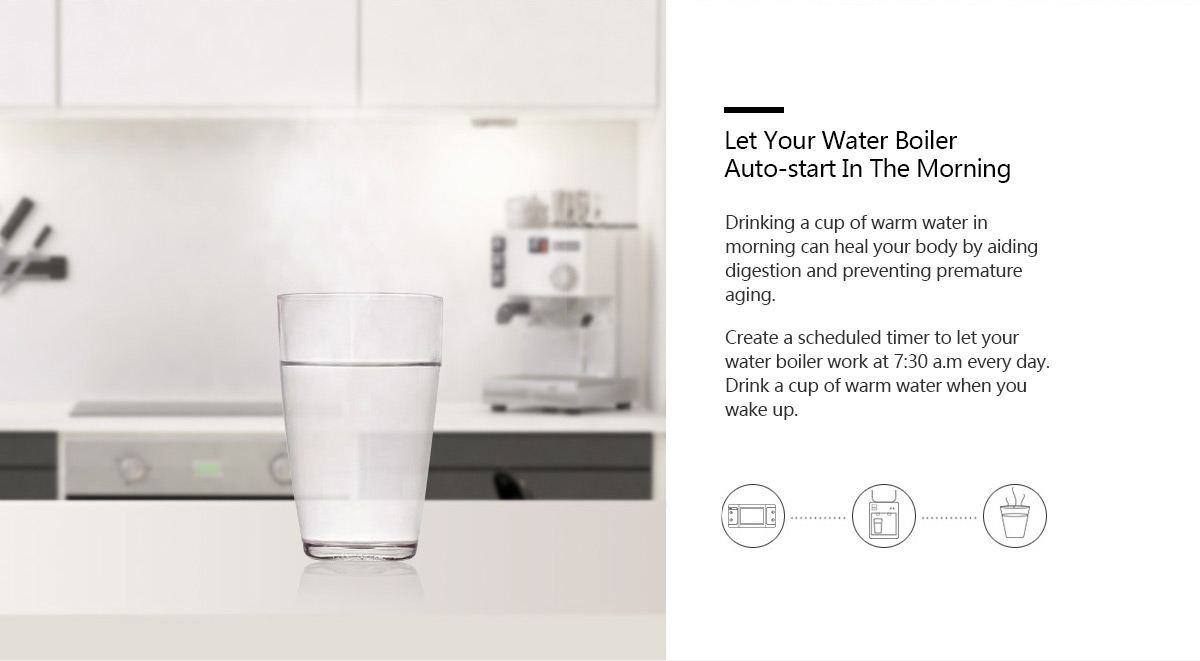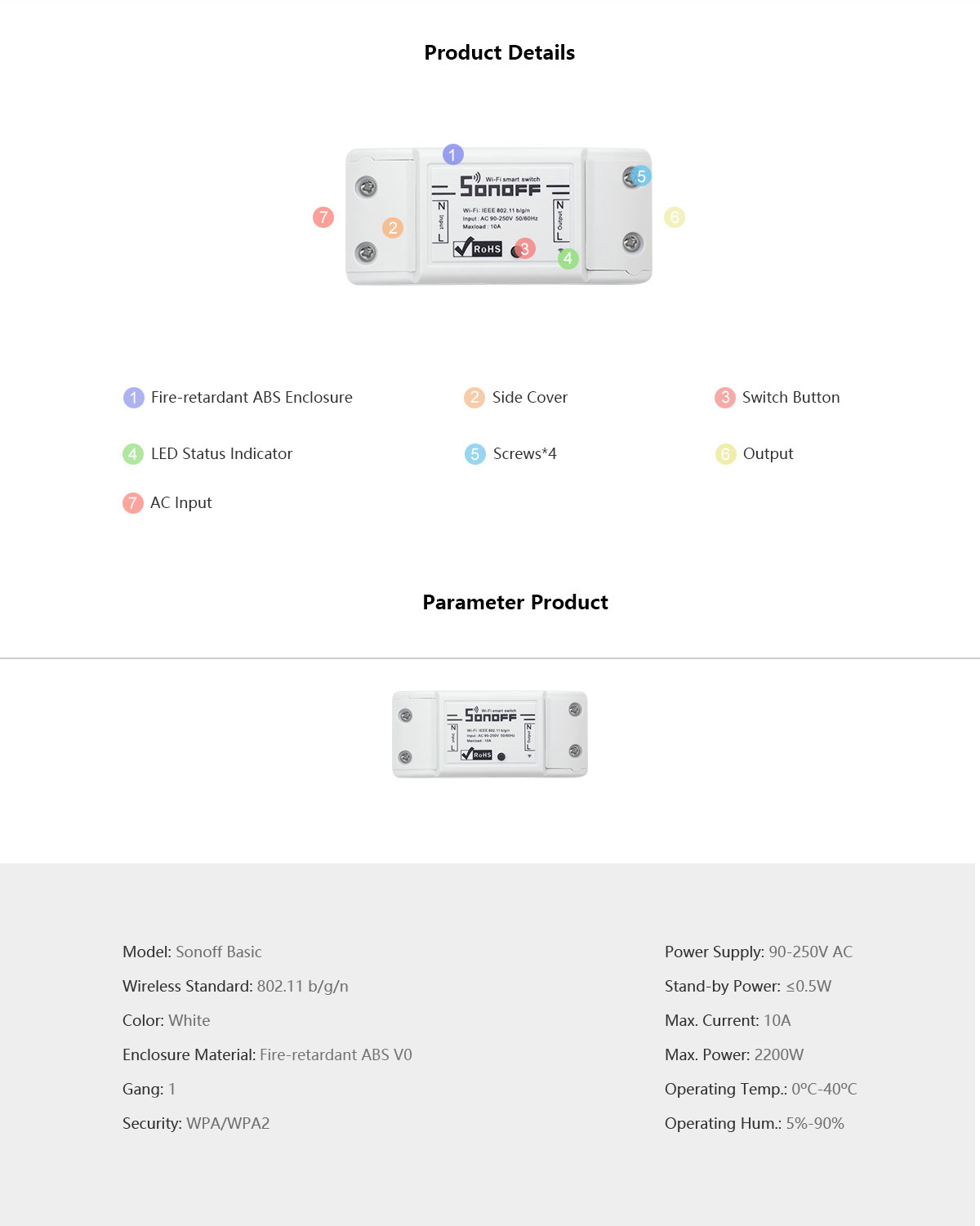 Schematic
EWeLink App
eWeLink is a smart home control app that can control all ITEAD home automation devices. It allows you to remotely control and manage your favourite smart devices in a single app. The smart home devices connect to home appliances and electronic devices via WiFi, allowing you to remotely control them through the app. There isn't a limit to the number of devices you can add to eWeLink, although iTead usually say around 150.
eWeLink Basic Functions:
Remote on/off
Countdown/schedule timer
Share control
Group/scene management
Scene/smart scene
You can download the latest iOS eWeLink from the Apple app store and Android eWeLink from Google Play.