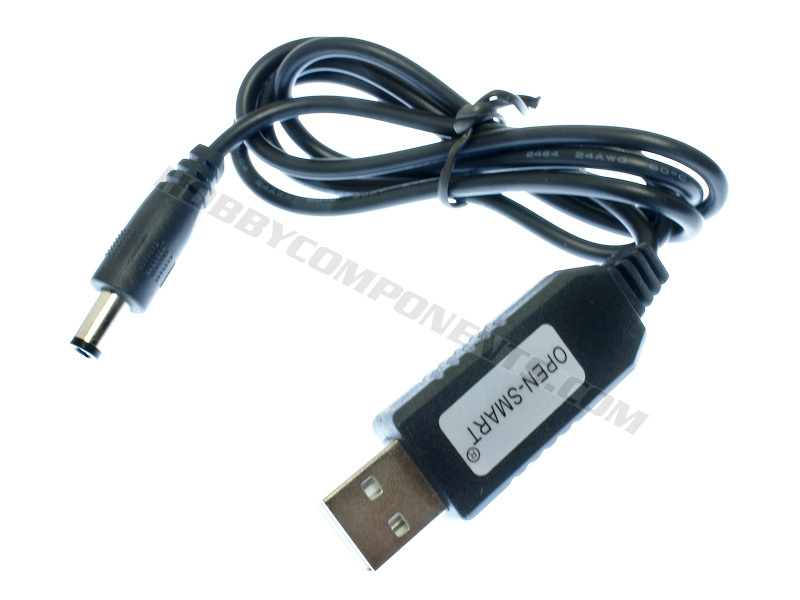 A USB to 2.1mm DC jack cable with a built-in DC to DC step up converter which will convert the 5V DC voltage supplied by a USB socket up to 9V DC at the jack socket. This makes the cable useful for powering electronics and projects from a standard USB port or charger where 5V is insufficient voltage.
Specification
Product code: HCCABL0032
Input connector: Type A male USB
Input voltage: 4.5 to 5.5V DC
Output connector: DC Jack 5.5 * 2.1mm (centre barrel +ve)
Output voltage: 9VDC ± 2.5%
No load current: 1mA
Output current (max): 750mA
Conversion efficiency: 79 to 92%
Cable length: 1M
Libraries, example code, and diagrams are provided as an additional free service by Hobby Components and are not sold as part of this product. We do no provide any guarantees or warranties as to their accuracy or fitness for purpose.

Descriptions and diagrams on this page are copyright Hobby Components Ltd and may not be reproduced without permission.