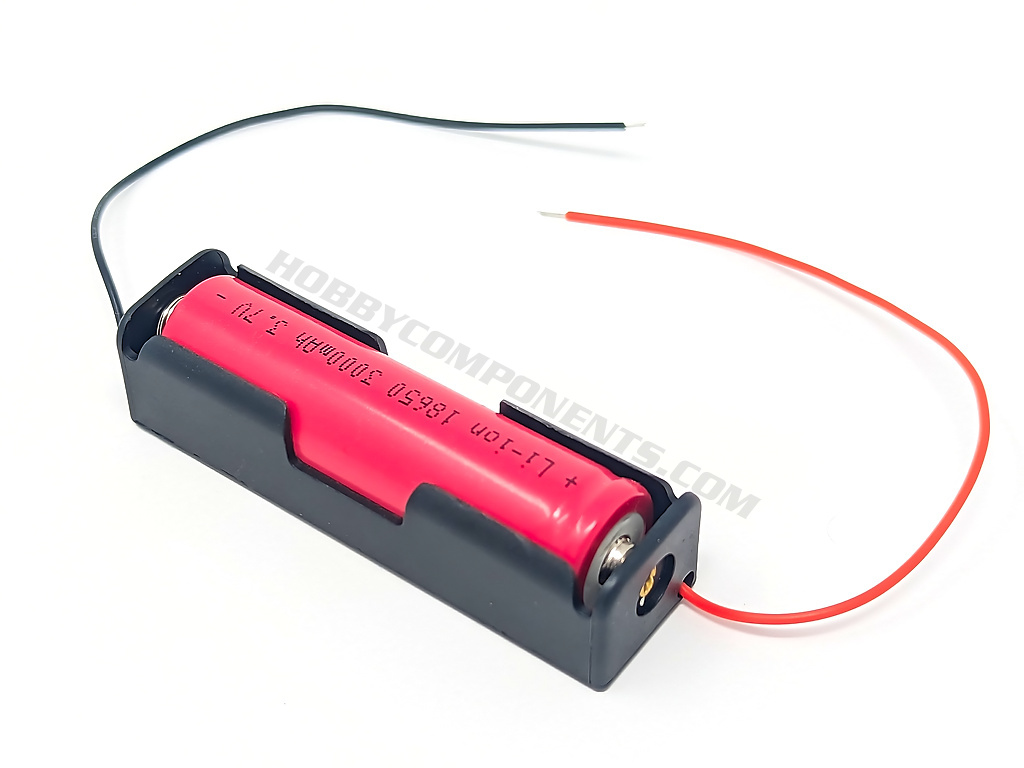 Battery not included
A single cell 18650 lithium battery holder with +Ve (red) and -Ve (black) solderable fly leads to allow easy connection screw terminals or soldering to a PCB. Once inserted the battery is held very firmly but can also be removed for recharging or replacement without requiring tools. There is a single screw hole at the base of the holder for permanently mounting using an M3 countersunk screw.
Product code : HCBATT0017
For Battery type: 18650 3.7V Lithium battery
Dimension (LxWxH): 76mm x 21mm x 18.5mm
Wire length: 140mm (approx)
Libraries, example code, and diagrams are provided as an additional free service by Hobby Components and are not sold as part of this product. We do no provide any guarantees or warranties as to their accuracy or fitness for purpose.

Descriptions and diagrams on this page are copyright Hobby Components Ltd and may not be reproduced without permission.